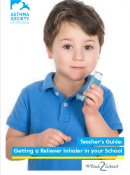 Monday, September 24, 2018
Please Login to Download the File or click on create new account below to become a member.
Become a member of the Asthma Society of Ireland and get free access to all of our Asthma Publications, our Asthma News members magazine, our E-zine, communications on all our activities, invitations to our free Asthma Clinics and access to the online Asthma Control Test.  Members can also avail of discounts of up to 28% on items for sale in our Online Shop.
User login